By M.S.M.Ayub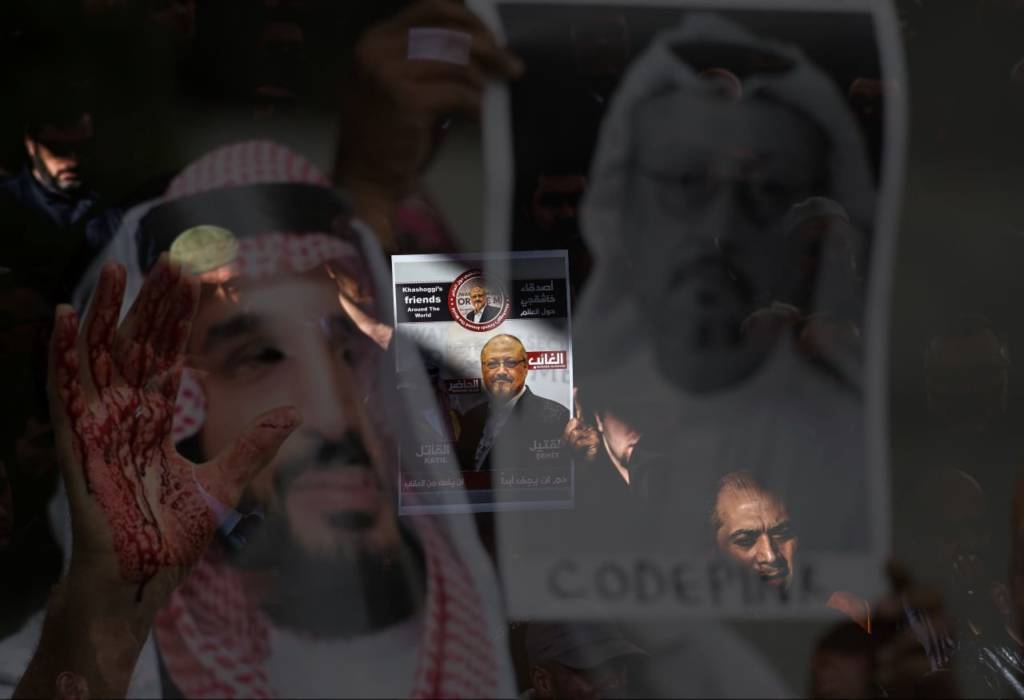 In October 2018, Jamal Khashoggi, a U.S. resident who penned columns critical of Saudi Crown Prince Mohammed bin Salman for the world-renowned Washington Post was killed and dismembered by operatives loyal to the prince in the kingdom's consulate in Istanbul. The democratic power centres were backward in holding the prince accountable.
In February 2021, a U.S. intelligence report said that the prince had approved the operation to capture or kill Khasgoggi – a citizen of Saudi Arabia. Latest reports from the United States citing officials familiar with the US-Saudi training exchanges said that the four Saudi operatives who carried out the killing of Khashoggi received paramilitary training in the United States the previous year under a contract approved by the State Department.
The US company that imparted training for the Saudi operatives – the Arkansas-based security company Tier 1 Group – said the training was defensive in nature and was aimed to better protect Saudi leaders. Louis Bremer, a senior executive of the private equity firm Cerberus Capital Management, the parent company of Tier 1 Group argued that the training provided was unrelated to their subsequent heinous acts. This highlights the vacuum for a mechanism to monitor abuse of arms training provided to personnel under bilateral and multilateral defense and intelligence cooperation initiatives.
The United Nations Human Rights Council (UNHRC) has adopted half a dozen resolutions on Sri Lanka sponsored or supported by the US since 2012. The resolutions have urged Sri Lankan authorities to "develop a full-fledged vetting process respecting due process to remove from office military and security force personnel and any other public official where there are reasonable grounds to believe that they have been involved in human rights violations." Saudi Arabia appears to have secured a sweeping exemption.
Vetting processes can avoid recurring violations of human rights and strengthen accountability. What it doesn't cover is punishment for crimes retrospectively which promotes a culture of impunity. The UNHRC which is usually vocal in demanding punishment for such crimes has soft-peddled over Saudi Arabia's killing of Khashoggi, thanks to oil-rich nation's economic power over the US.
Economic diplomacy is what drives bilateral ties. Democracy and human rights are supplementary. It is no secret that democratic values in any country such as right to life, justice, rule of law and liberty including personal, political and economic freedoms are influenced by political and economic interests of powerful nations. What is happening in Palestine, what happened in Saddam Hussain in Iraq and Muammar Gaddafi in Libya hold sufficient proof.
The US and the Saudi governments need each other in their quest to safeguard their political and economic interests in the Middle Eastern region especially in countering Iranian influence. The US uses Saudi against Iran, the only country that challenges its hegemonic strategy in the region and the Saudi government battles Iran for regional leadership. In addition, Saudi's military capability is heavily reliant on the US arms industry which has profited off the tension in the Middle-East for decades.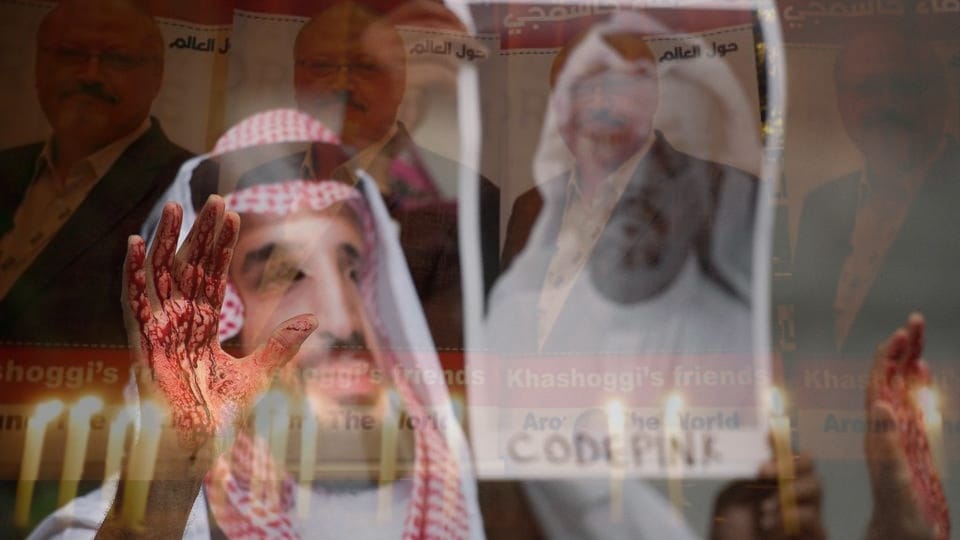 Iran is a problem child for both the Saudi Arabia and the US and the only country which challenges US militarily interests in the region. Iran retaliated after a US air strike killed its celebrated General Qassem Soleimani, the head of Quds Force of Iran's Revolutionary Guard Corps, in January 2020. Soleimani was known to be a key figure in supporting US' fight against ISIS in the region. US military interests in Syria and Palestine are also challenged by pro-Iranian fighters. Iran also shares Chinese and Russian ambitions to contain US influence despite adhoc ideological clashes with those of China and Russia. Iran also challenges Saudi's military interests in Yemen, which has made a strong case for US-Saudi coalition to clip its wings.
In May-2017, President Trump's administration sealed a multibillion-dollar arms deal with Saudi Arabia, which the American media described as one that 'solidifies its decades-long alliance with the world's largest oil exporter.' The $350 billion is to undergo phased implementation over 10 years. Transfer of arms worth $110 billion was to take effect immediately and was hailed by the White House as "a significant expansion of…[the] security relationship" between the two countries.
Against this backdrop the Saudi operatives receiving paramilitary training in the US and killing a journalist has got an easy pass. Trump was criticized for going easy on the Saudi prince over the killing but his successor and Democrat Joe Biden is unapologetic in his defense of the prince. During a February 2021 interview, Biden minced no words claiming any action against the Saudi's prince is 'diplomatically unprecedented for the United States.' Probed for further explanation, Biden noted that the US 'has held accountable all the people in that [Saudi] organization — but not the crown prince, because we have never that I'm aware of, when we have an alliance with a country, gone to the acting head of state and punished that person and ostracized him." The alliance Biden refers to is a result of economic diplomacy, one that is strong enough to dent principles of media freedom. One that the free world cries aloud only when a journalist is attacked in the developing world, China and Russia.